Signage for an independent arts building
Although well-maintained by owner Paolino Properties, the 130-year-old Gaspee Building looked abandoned and run-down from historic Westminster street. In spring 2012, after 4.5 years in the building, we were outgrowing our fourth floor unit and looking for new spaces. A move to the third floor of the same building made sense, and with it, the Office would have space to open its doors to the public for events, workshops and additional members. This opportunity, combined with a commitment to the building, the landlord and the Providence downtown itself, the Office proposed a unified brand for the building, helped to seek a tenant for the first floor and designed a system for marking names on the glass building entrance door.
We proposed the banner sign be designed to attract arts organizations and individuals under the building's address: "204 Westminster". The building is ideal for the arts: high ceilings, expansive wood floors, and wide staircases. Designed by Anther Kiley, the banner sign stretches across the full width of the building like an accordion book, or a chain of artist studios. The shape and color of the accordion came from the window details of the building. At the far left of the sign, an arrow helps visitors find the building entrance. The glass door sits at the end of the arrow, with vinyl lettering displaying the existing tenants on floors 2 through 4. The sign was hand-painted by Providence sign painter Jayson Salvi. The project would not have been possible without the enthusiasm and support of Joseph R. Paolino, Jr. and the Providence Revolving Fund Storefront Grant.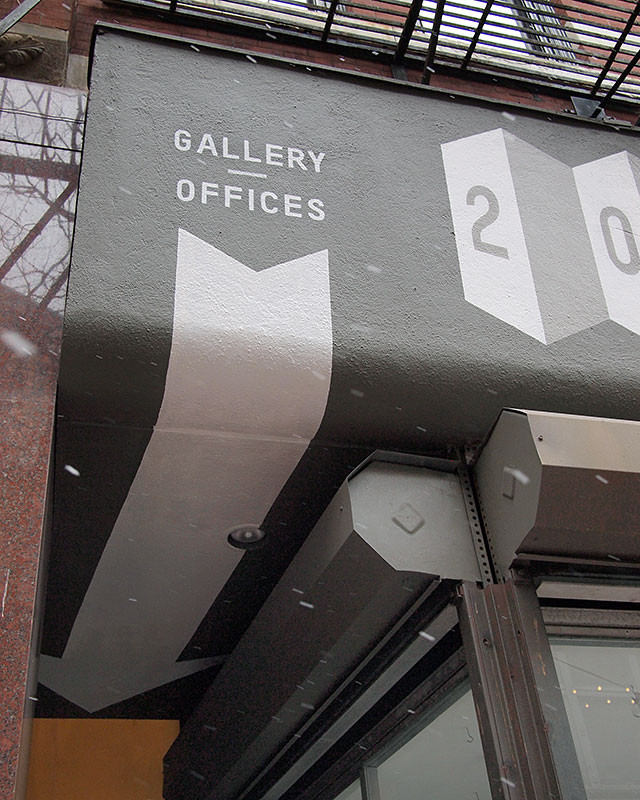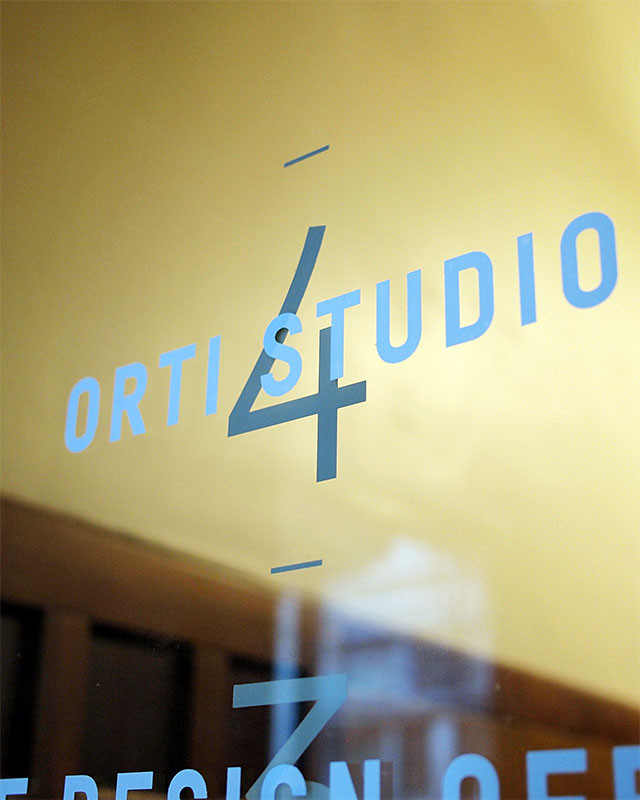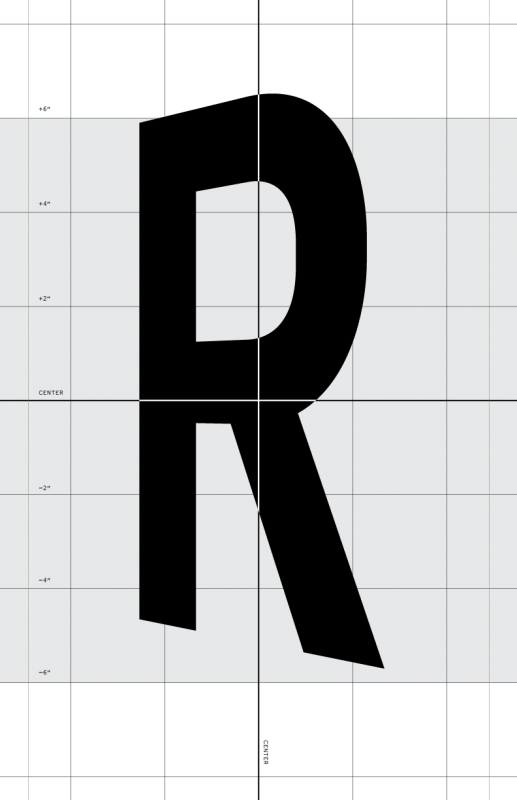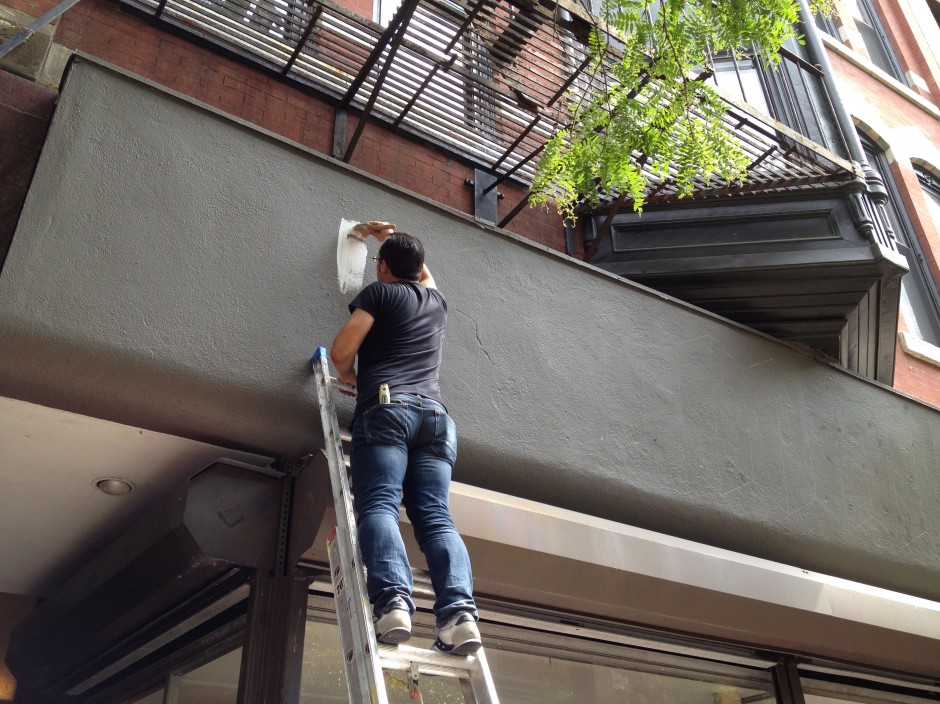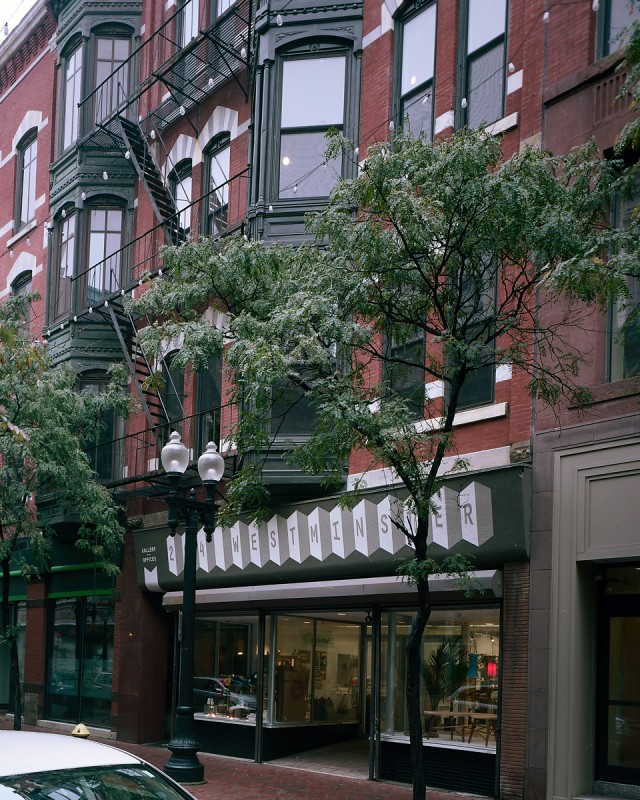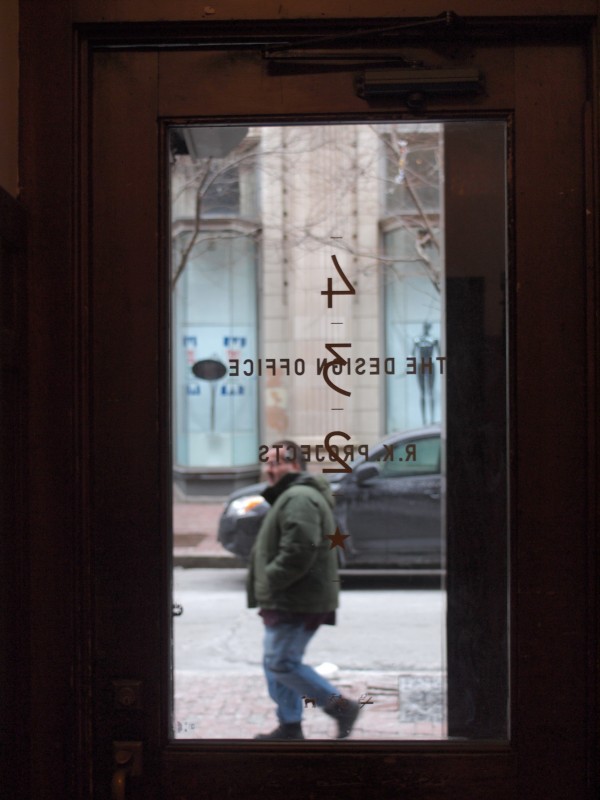 Credits
Anther Kiley, design
John Caserta, concept and creative direction
Jayson Salvi, sign painting
AS220, vinyl lettering
Banner typeface is
T-Star Headline
, licensed from Gestalten
Custom number typeface for the floor numbers by Anther Kiley
Made possible by a grant from the Providence Revolving Fund Storefront Grant.