Articulating Form
Workshop
Fri, Feb 8th, 2013 / 12-1:30pm

This workshop will be an exercise in articulating form in both senses of the term: in making form, and in revealing the process of that making through language. Using a pre-assembled kit of abstract and representational collage elements, participants will first make compositions individually and free-write about the process, then in pairs, and finally as an entire group, verbally negotiating formal decisions in real time – a kind of design by debate. By using language as a tool of analysis, these exercises will attempt to dissect the way that we negotiate the visual 'rules' of composition and the logic of symbolic meaning when we make form.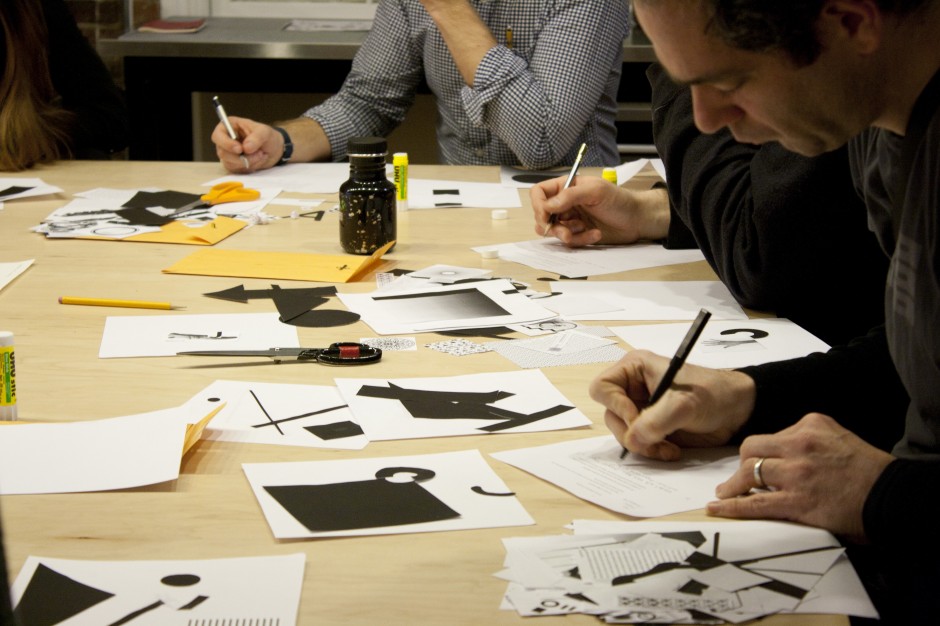 This workshop was conceived and will be facilitated by Anther Kiley, risd GD MFA 2013.