Square 4" kraft boxes that assemble to form letters and numbers
Children of a young age play with small wooden blocks to learn the alphabet. Letters lead to words that lead into sentences and so on. Our oversized kraft boxes reintroduce the alphabet not as 26 distinct letters, but as the result of combining geometric parts. The 4-inch cubes may be viewed and stacked from any direction, creating unexpected shapes and letterforms. The boxes are made from recycled cardboard, delivered flat (assembling is part of the fun). This is a prototype. It is available for exhibit, licensing, etc.
Jeremy Mickel created the typeface 'Letterbox' based on the possibilities of the boxes. The typeface is free to download and use. The font is licensed with Open Font License. In short, you can't resell it as is, but you can incorporate it into your work and make a profit on that.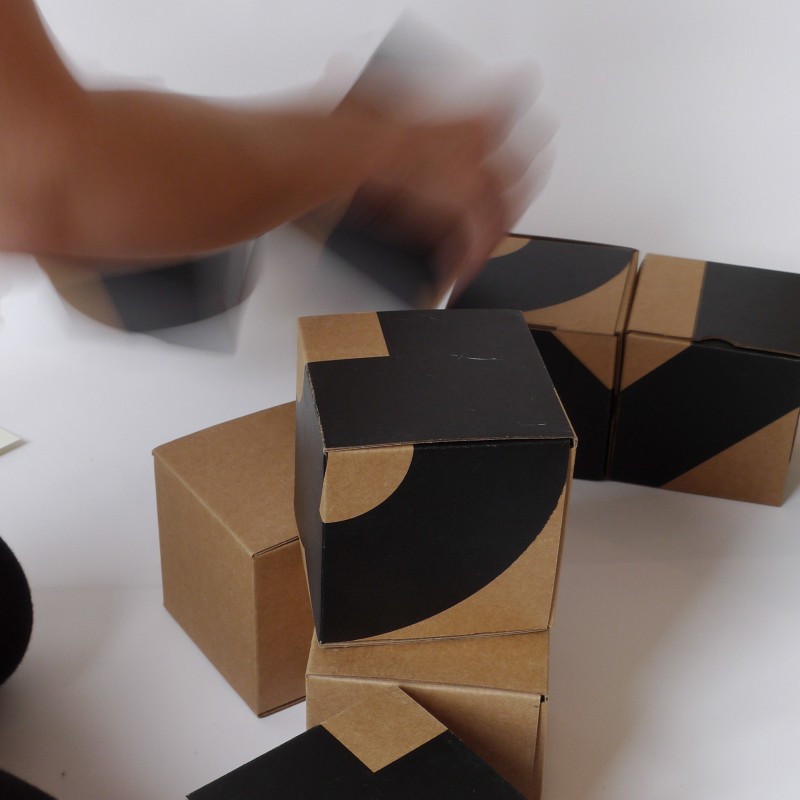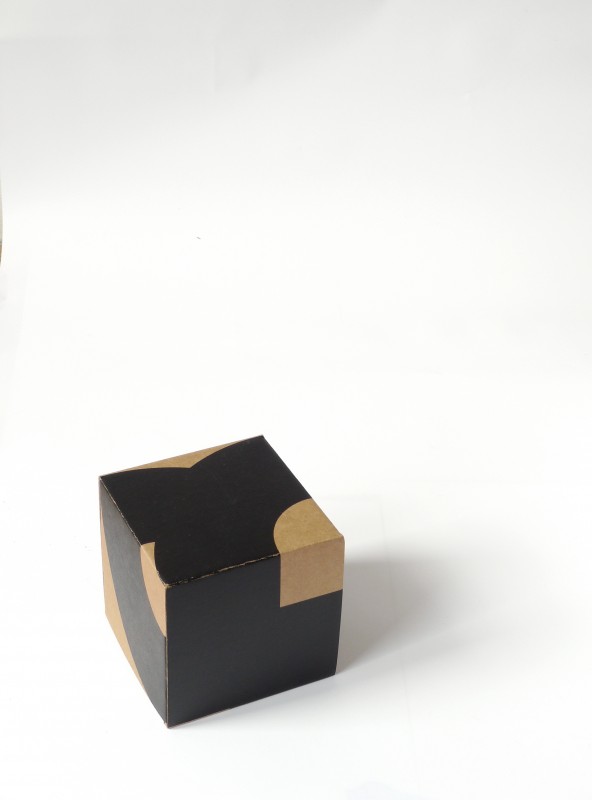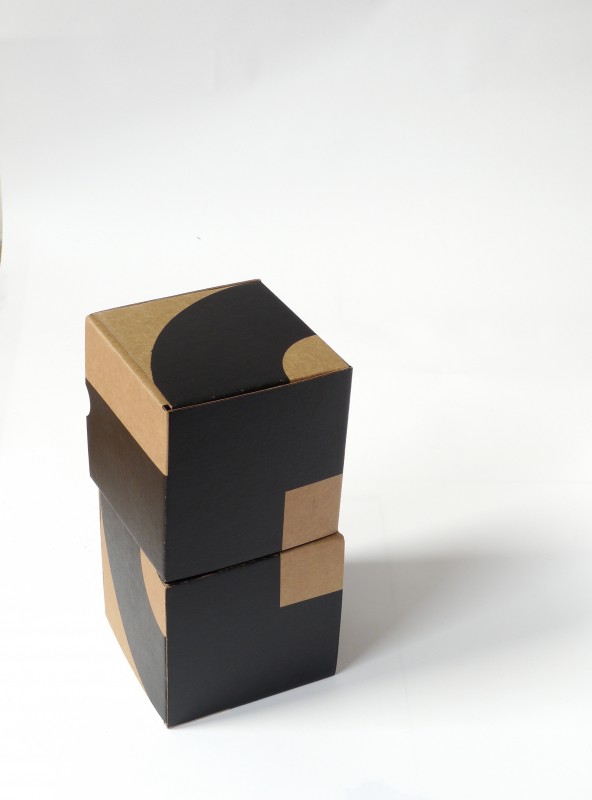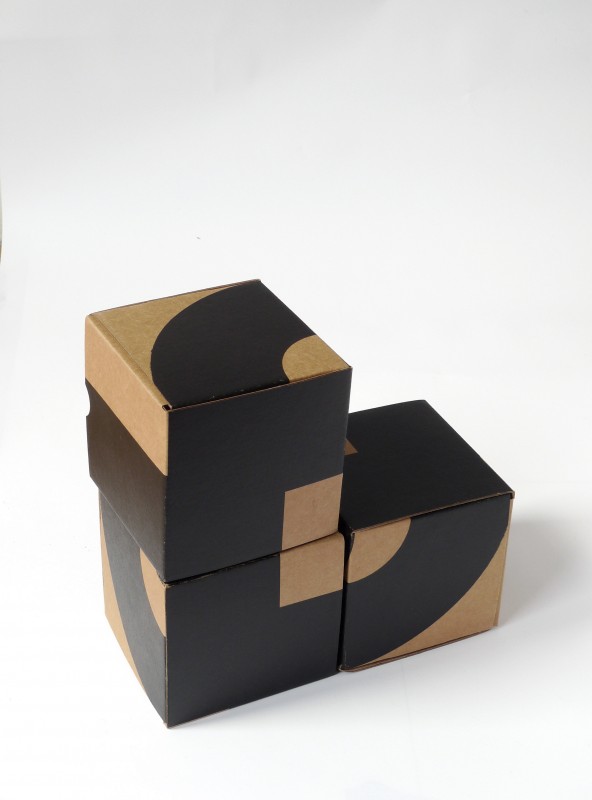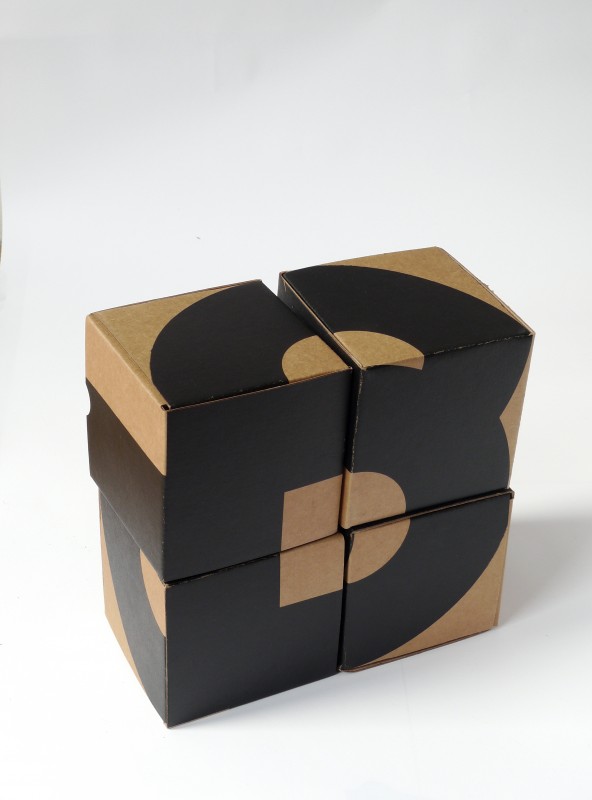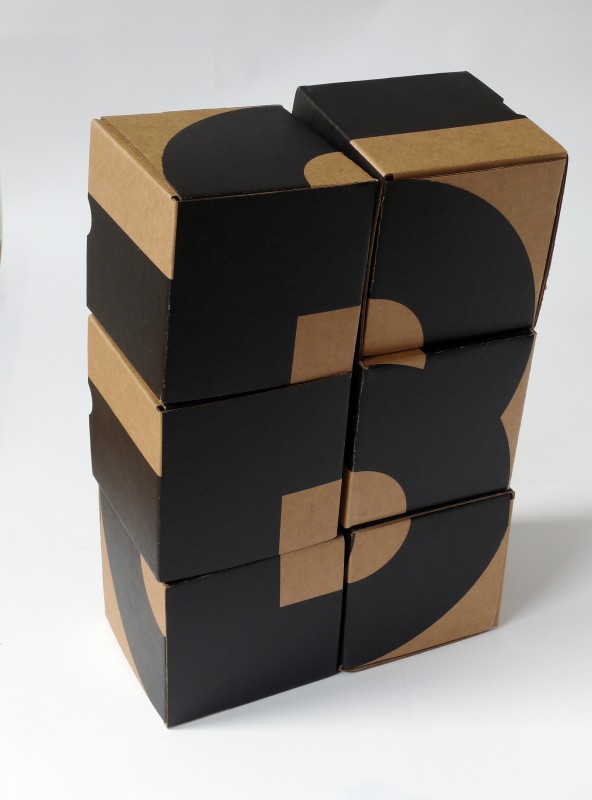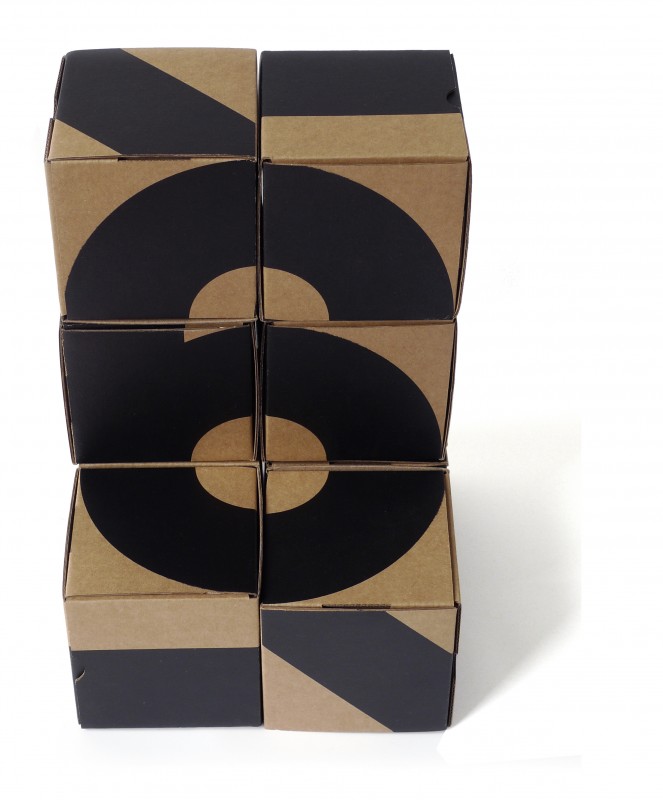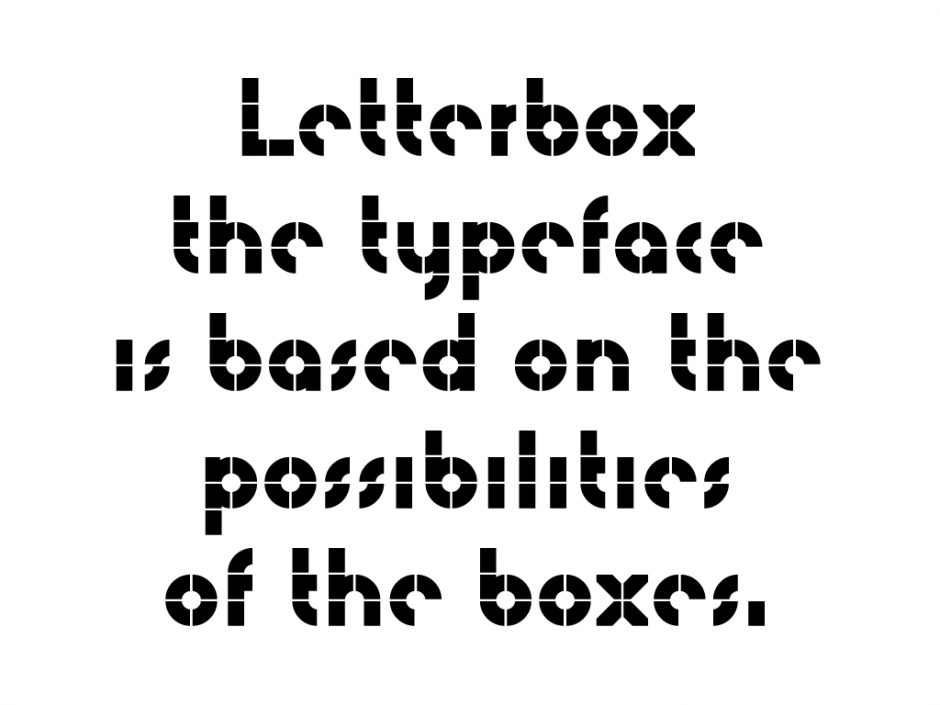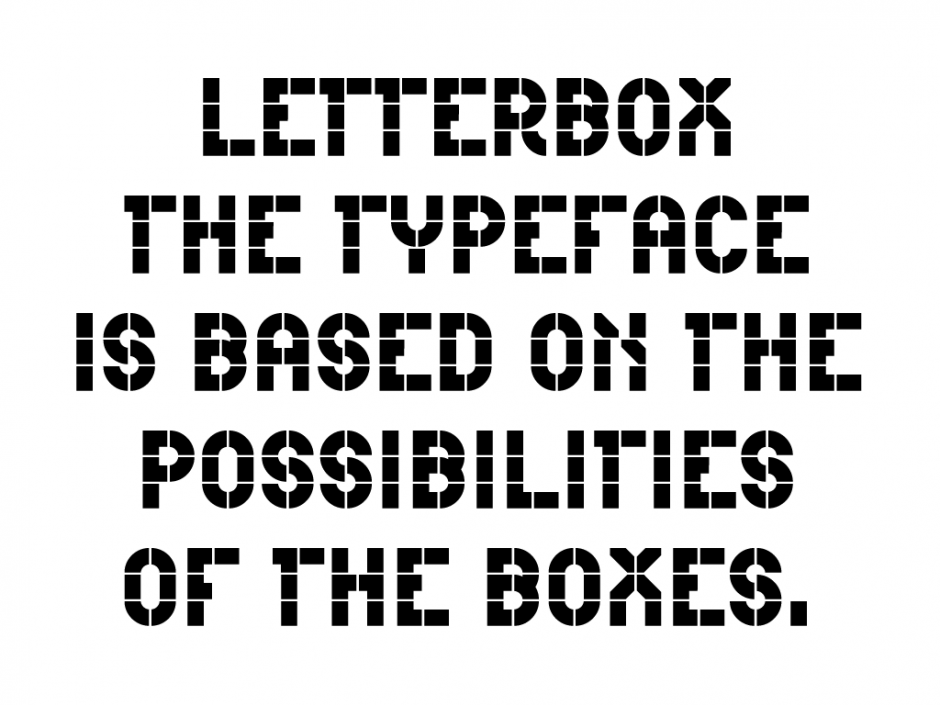 Credits
John Caserta, concept/design
Jeremy Mickel, digital typeface
Custom boxes fabricated by Custom Corrugated in Pawtucket, R.I.
Screenprinted by Tarvis Graphics in Pawtucket, R.I.

Video
At the 2009 RISD Faculty Biennial