Custom furniture for contemporary work
Furniture for the newly expanded Design Office required a team that attended to both the big picture and small details. The 2500 square foot floor plan offered great opportunities to re-envision the way designers work. Anastasia Congdon and John Caserta collaborated on the overall vision, with Greg Nemes and Nic Schumann and Austin Blanks fine tuning, laminating and fastening the wood itself. The furniture project was critical in defining the three distinct spaces that exist in the main room: workshop/production, library, and member desks.
Emphasizing the collaborative culture of the office, we custom-built 12 desks for our members and oriented them in pinwheel clusters of three, assuring impromptu exchange and sharing that made the original space successful. 240 square feet of custom-built shelving holds the member's collected libraries. And an 8' x 8' custom-designed production table anchors the back of the main room -- providing generous space for making and assembling oversized projects, for having meetings, small classes and lectures.
We are open to licensing inquires and small production orders.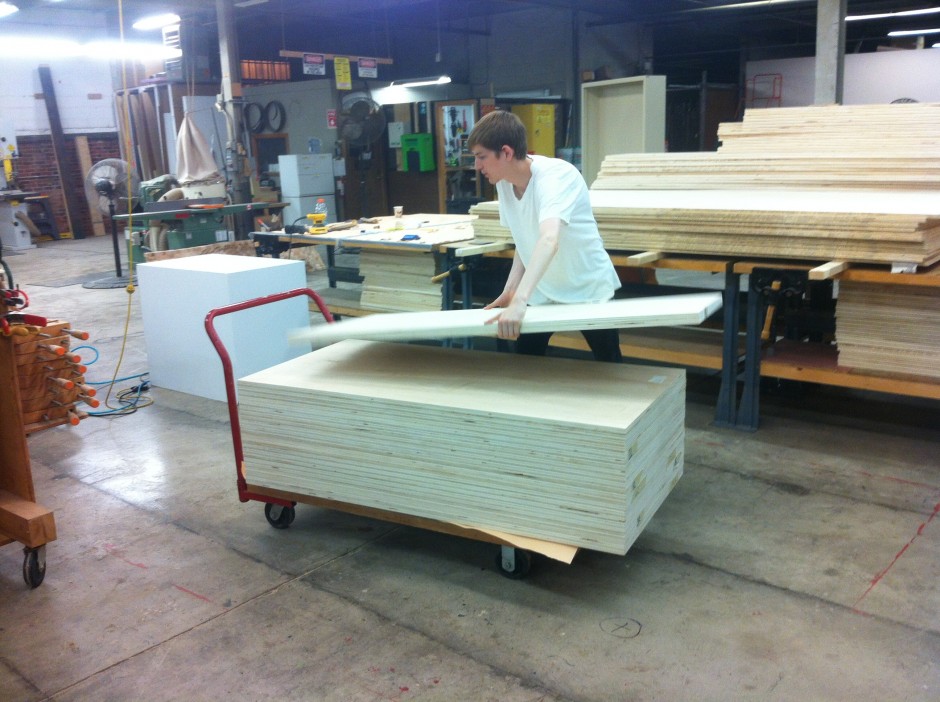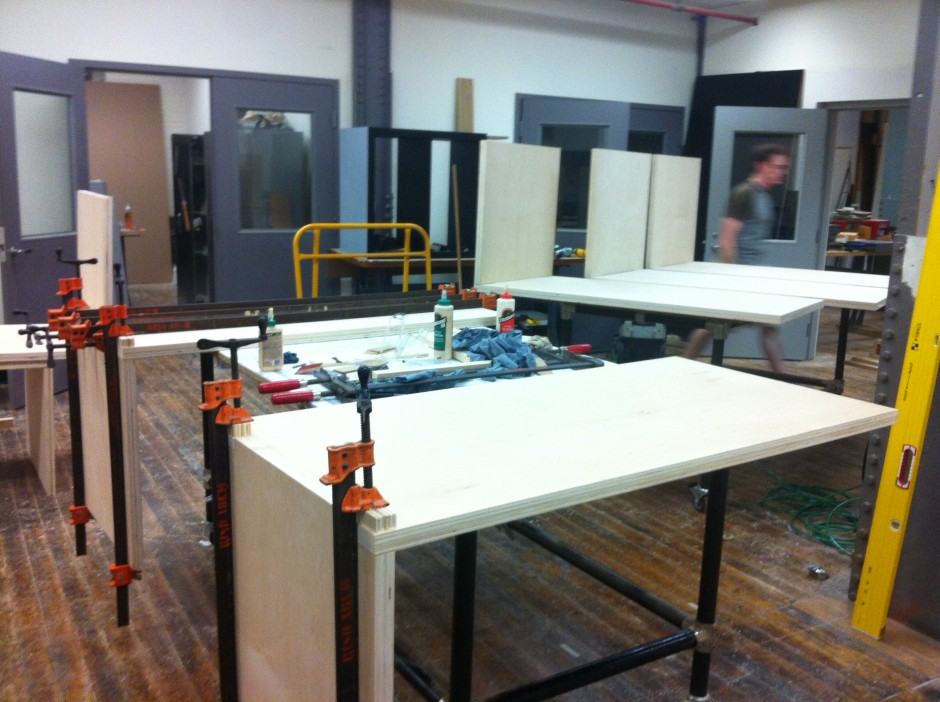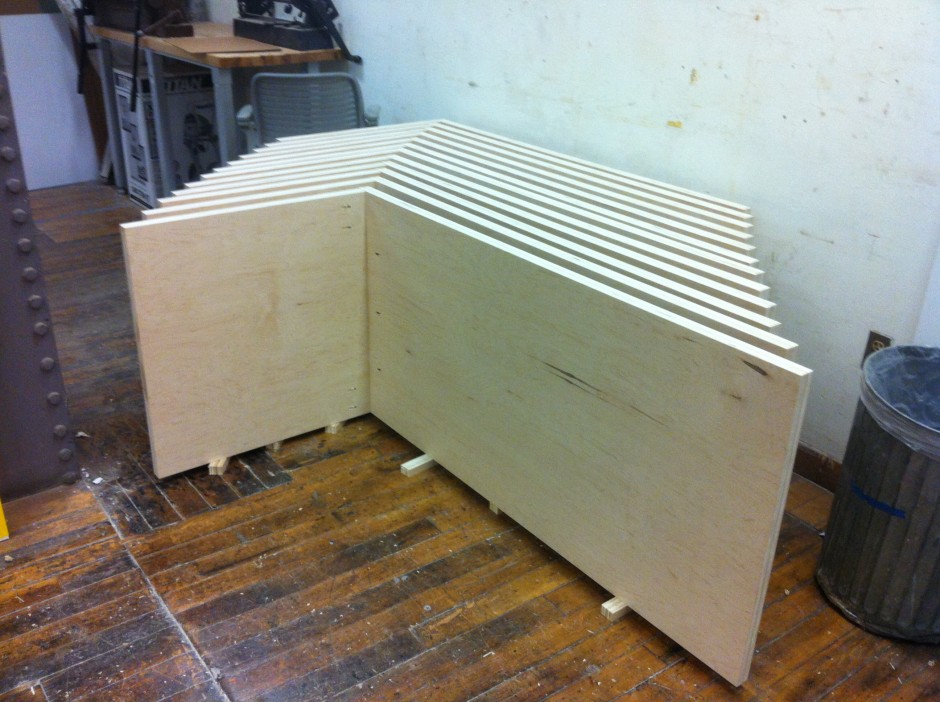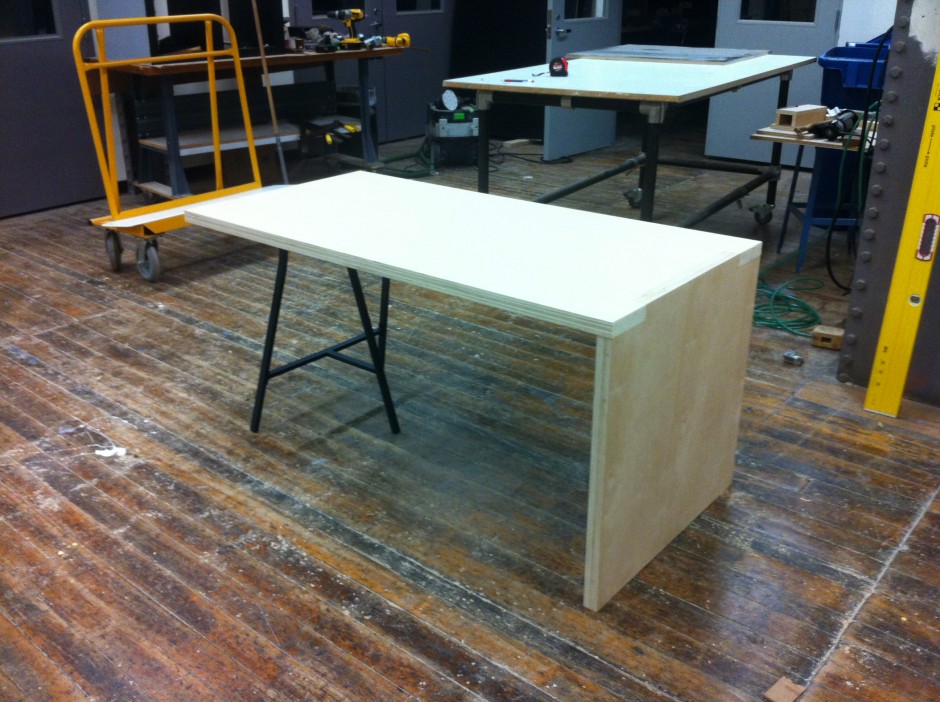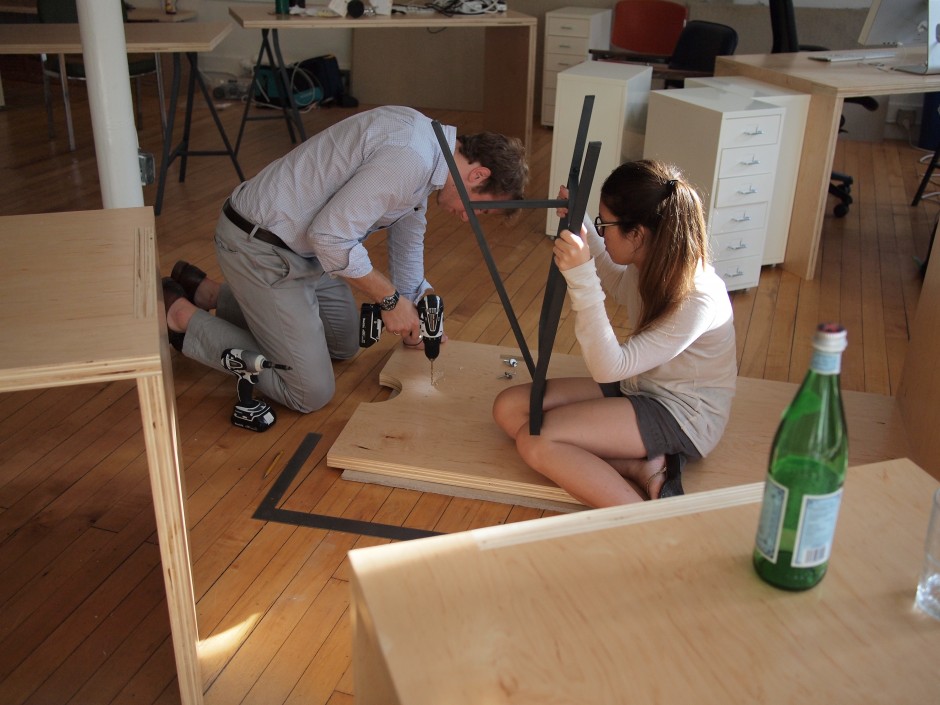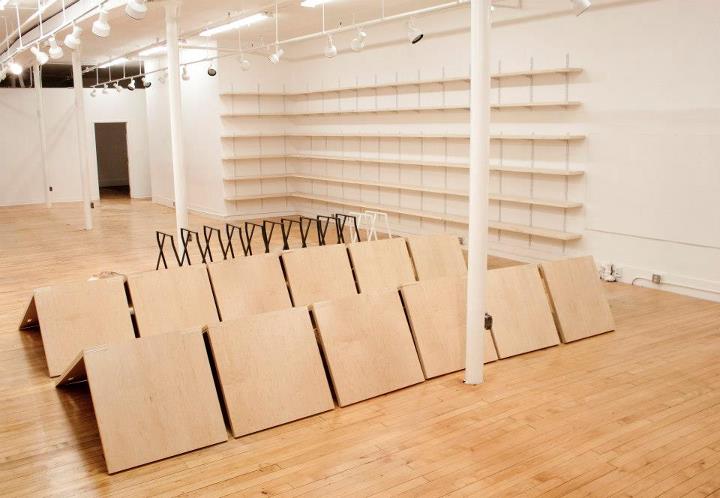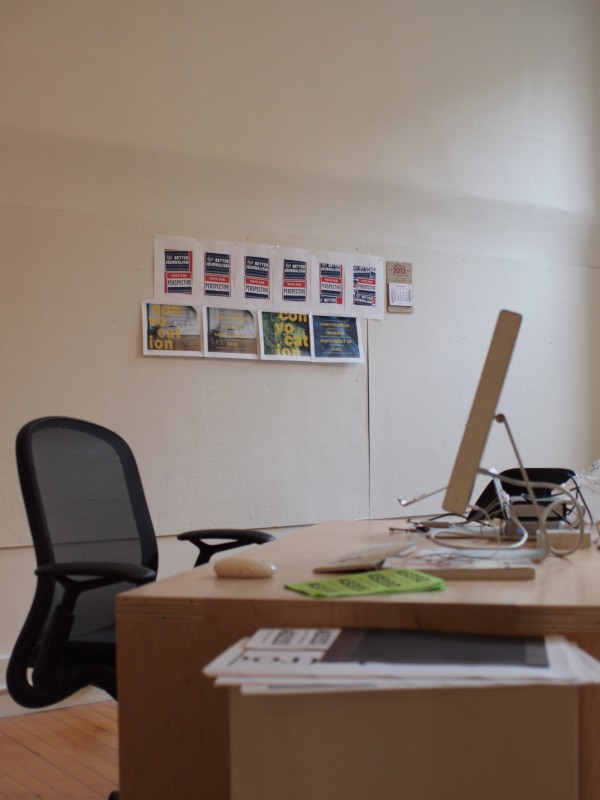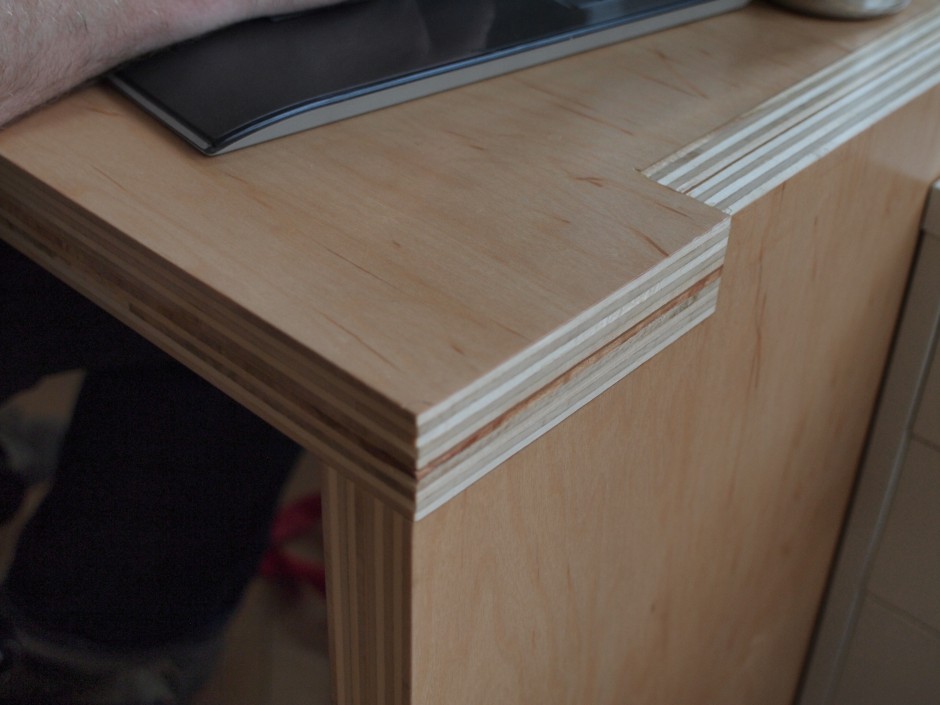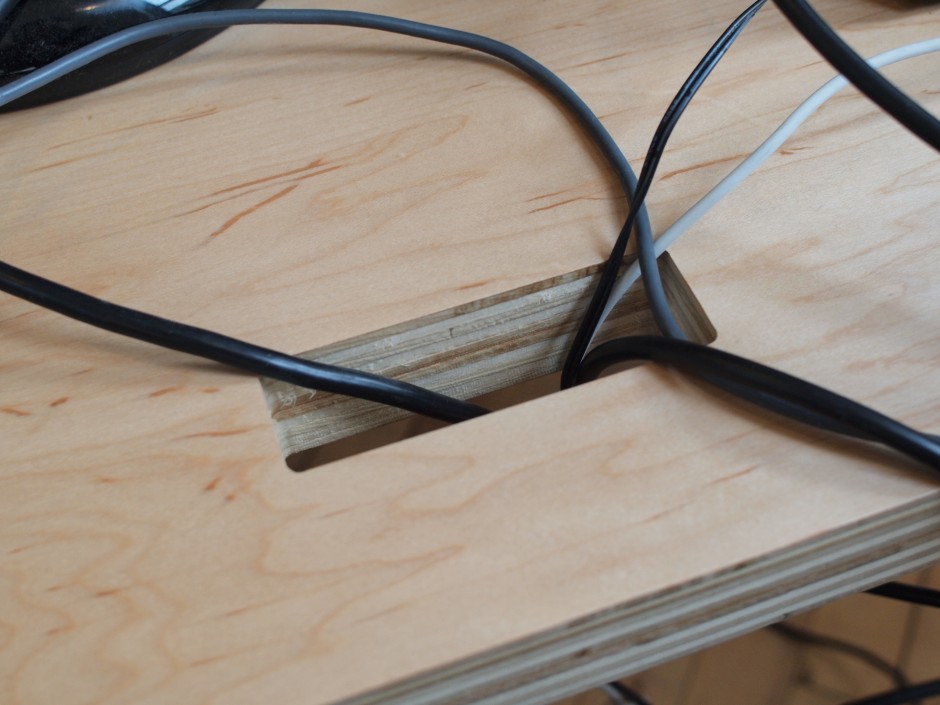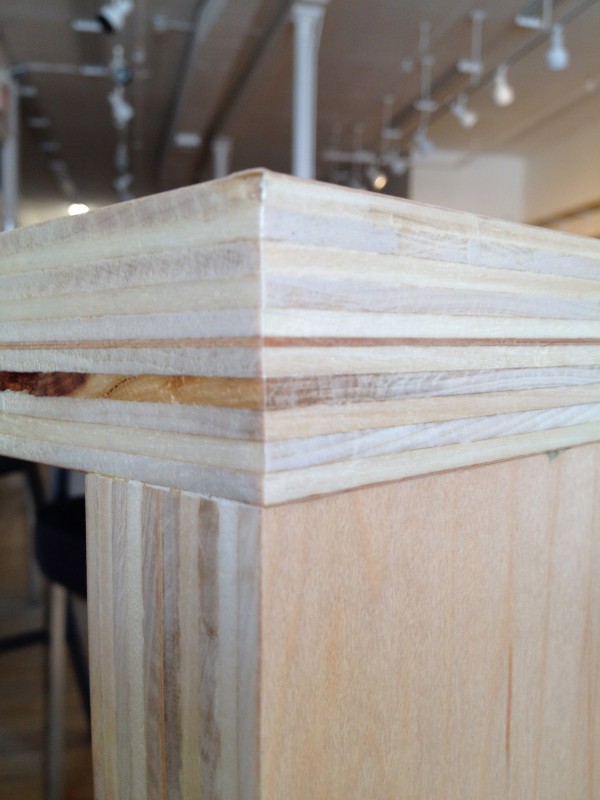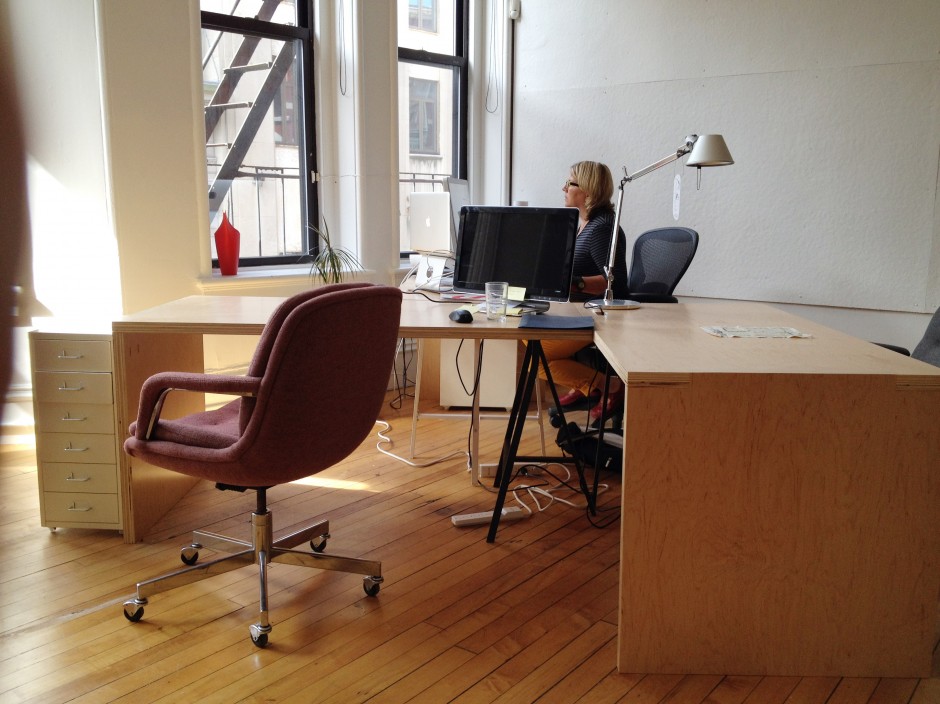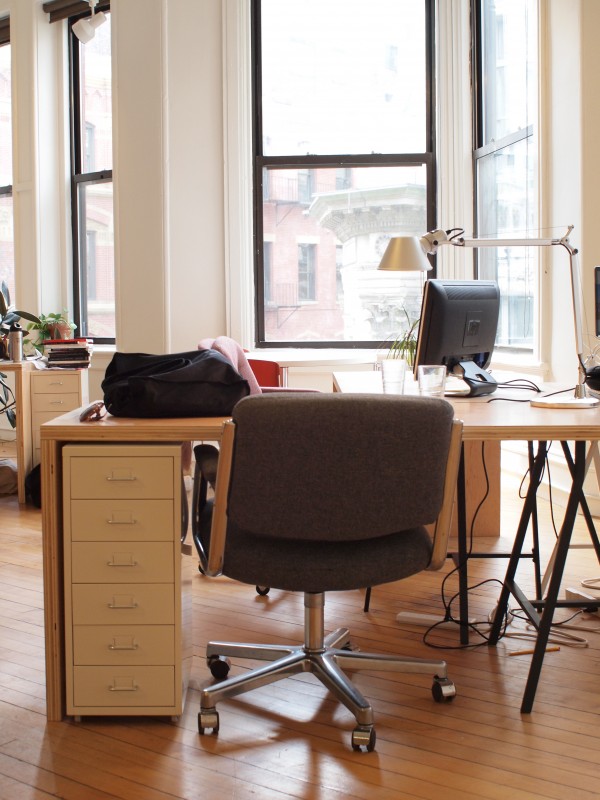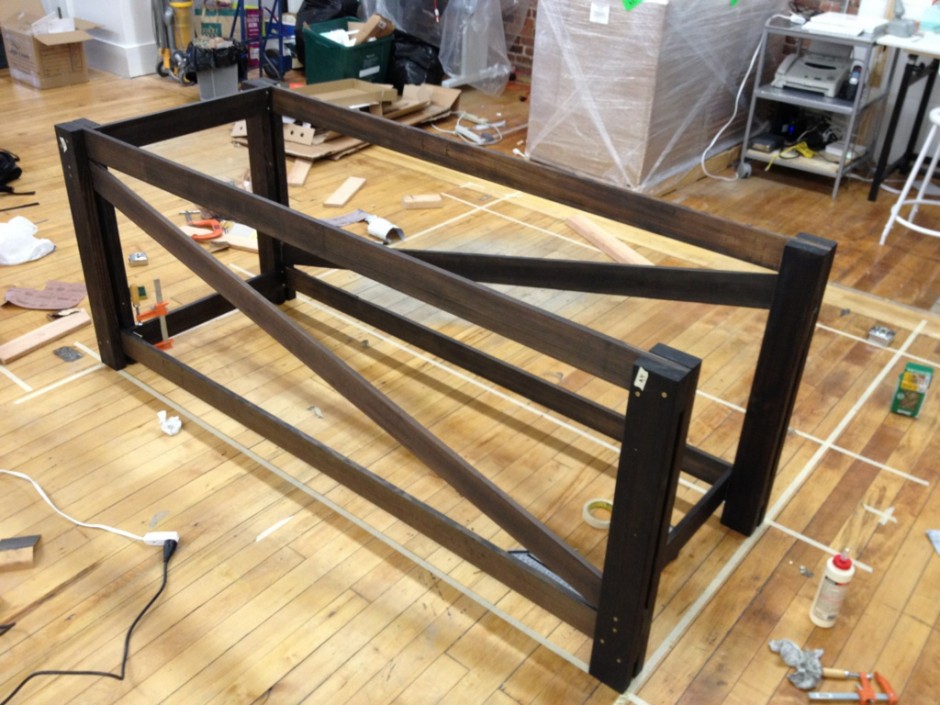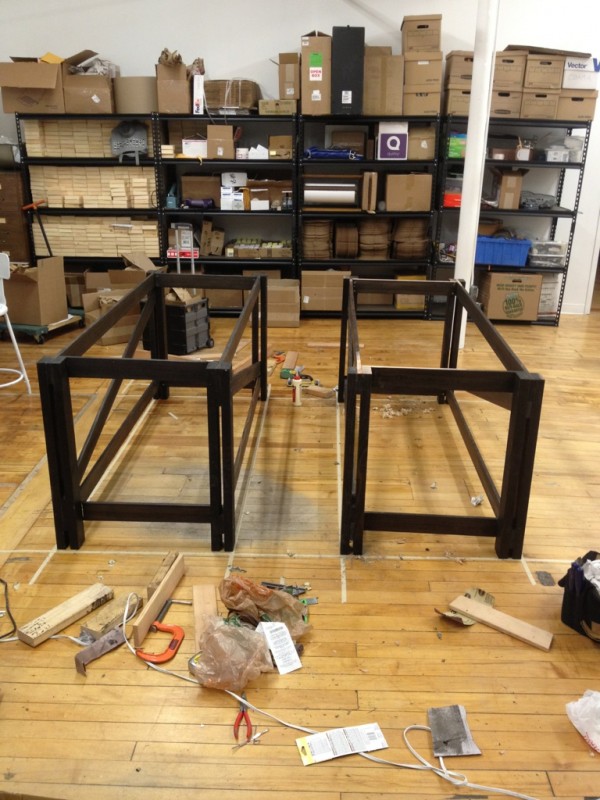 Credits
Anastasia Congdon, design
Greg Nemes, design and fabrication (desks)
Nic Schumann, fabrication (desks)
Austin Blanks, fabrication (work table)
Special thanks to Ian Gonsher and Richard Fishman

Plywood is from L. Sweet Lumber of Providence